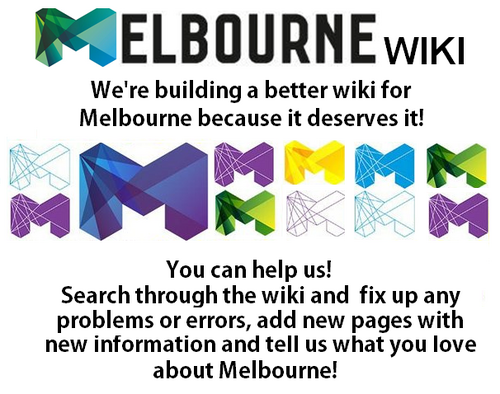 I am beging work on the Melbourne Wiki to bring it back up to date with all of Wikia's newest features. It would be very appreciated if we could all lend a hand in building a better wiki, after all Melbourne does deserve it! We need to make this a wikia which is modern, up to date, informable and clear of any vandilism, please join me on this mission! 
Ad blocker interference detected!
Wikia is a free-to-use site that makes money from advertising. We have a modified experience for viewers using ad blockers

Wikia is not accessible if you've made further modifications. Remove the custom ad blocker rule(s) and the page will load as expected.